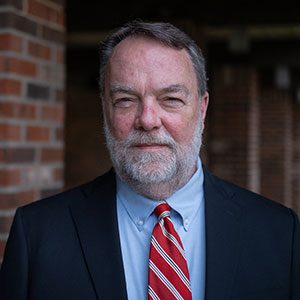 Primary areas of practice:
About Pieter
Mr. Schmidt was born in Rockford, Illinois in 1956 and earned his bachelor of arts degree in political science at Southern Illinois University at Carbondale. In 1988, Mr. Schmidt completed his legal education at Southern Illinois University School of Law, graduating cum laude. He and his wife Lisa reside in Makanda, Illinois with their four children.
Mr. Schmidt served as editor of the Southern Illinois University Law Journal. He also served as a law clerk in the office of the University Legal Counsel. He authored "Punitive Damages – Willful & Wanton Breach of Contract – Illinois Rejects the Extension of Tort Remedies into Contract Cases of Action – Morrow v. L.A. Goldschmidt Associates," 12 Southern Illinois University Law Journal 495, 1988. He co-authored "Survey of Illinois Law – Municipal Corporations," 15 Southern Illinois University Law Journal 1021, 1991. Mr. Schmidt has also served as a member of the Workers' Compensation Section Council of the Illinois State Bar Association (ISBA). As a member of the Section Council he has been a speaker at several ISBA workers' compensation seminars and has written several articles for the Section Council Newsletter.
Mr. Schmidt practices primarily in general civil litigation. His practice includes insurance defense, workers' compensation, and personal injury.
Mr. Schmidt is an active member in the Carbondale Rotary Club. He served as president (2003-2004), as chairman of several club committees, and is a Paul Harris fellow. Mr. Schmidt is currently president of the Unity Point School District #140 Board of Education. He has served on the board since 1996. He enjoys spending his free time with his family while taking advantage of the many outdoor activities available in southern Illinois.