FEIRICH, MAGER, GREEN & RYAN
SOUTHERN ILLINOIS' FOREMOST LAW FIRM SINCE 1909
Combined talents of the largest group of professional attorneys in this region.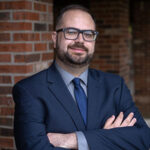 Business Law, Intellectual Property, Probate & Guardianship, Wills & Trusts, Workers Compensation and Occupational Disease
jdehne@fmgr.com
618-529-3000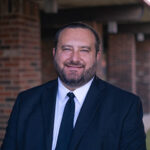 Serving Illinois for over 40 years
FMGR Partners are peer-rated members of Leading Lawyers and Martindale-Hubbell AV Rated.

Appellate Practice
The FMGR appellate practice group has decades of experience in handling appeals in a variety of cases.

Arbitration and Mediation
FMGR arbitrators and mediators are dedicated to the success of these proceedings, to the benefit of all involved.

Banking Law
Foreclosure, creditor's rights, and litigation.

Business Law
High quality legal services to meet needs of local and regional businesses.

Civil Litigation
FMGR attorneys help clients navigate lawsuits for individuals and businesses.

Education Law
FMGR's Education Law attorneys assist public and private school boards and administrators.

Employment Law
FMGR counsels employers about the many complex issues facing businesses today.

Government Law
Governmental and Municipal Entity Defense

Insurance
Insurance Defense and Coverage

Family Law & Adoption
Divorce, child support, custody, and adoption.

Medical
Hospital Defense / Nursing Home Defense
FGMR attorneys assist heirs and beneficiaries with estates after death of a loved one and/or assist with care for minors or disabled adults during life or after a death.

Real Estate Law
Commercial and Residential transactions, Boundary lines and Easements, Landlord-Tenant issues.

Wealth Management & Taxes
Estate Planning, Taxation, Asset Protection, Bankruptcy, and Probate Law

Wills & Trust
Estate planning, Last Will and Testament, Living Wills, Powers of Attorney, Trusts and Special Needs Trusts.

Workers Comp
Workers Compensation and Occupational Disease Defense
We'd love to hear from you
What Our Clients Are Saying